Acts of Engagement
Work cycle for art in the public sphere
September 7- September 17, 2016
Bagkeion, Omonoia Square
ACTS OF ENGAGEMENT | CYCLE 1, was organised and curated by Contemporary Art Showcase Athens in the context of the Athens Biennale AB5to6 "Omonoia"
The project results from a ten day collaborative work cycle with the participation of researchers, artists, and curators from 9 countries.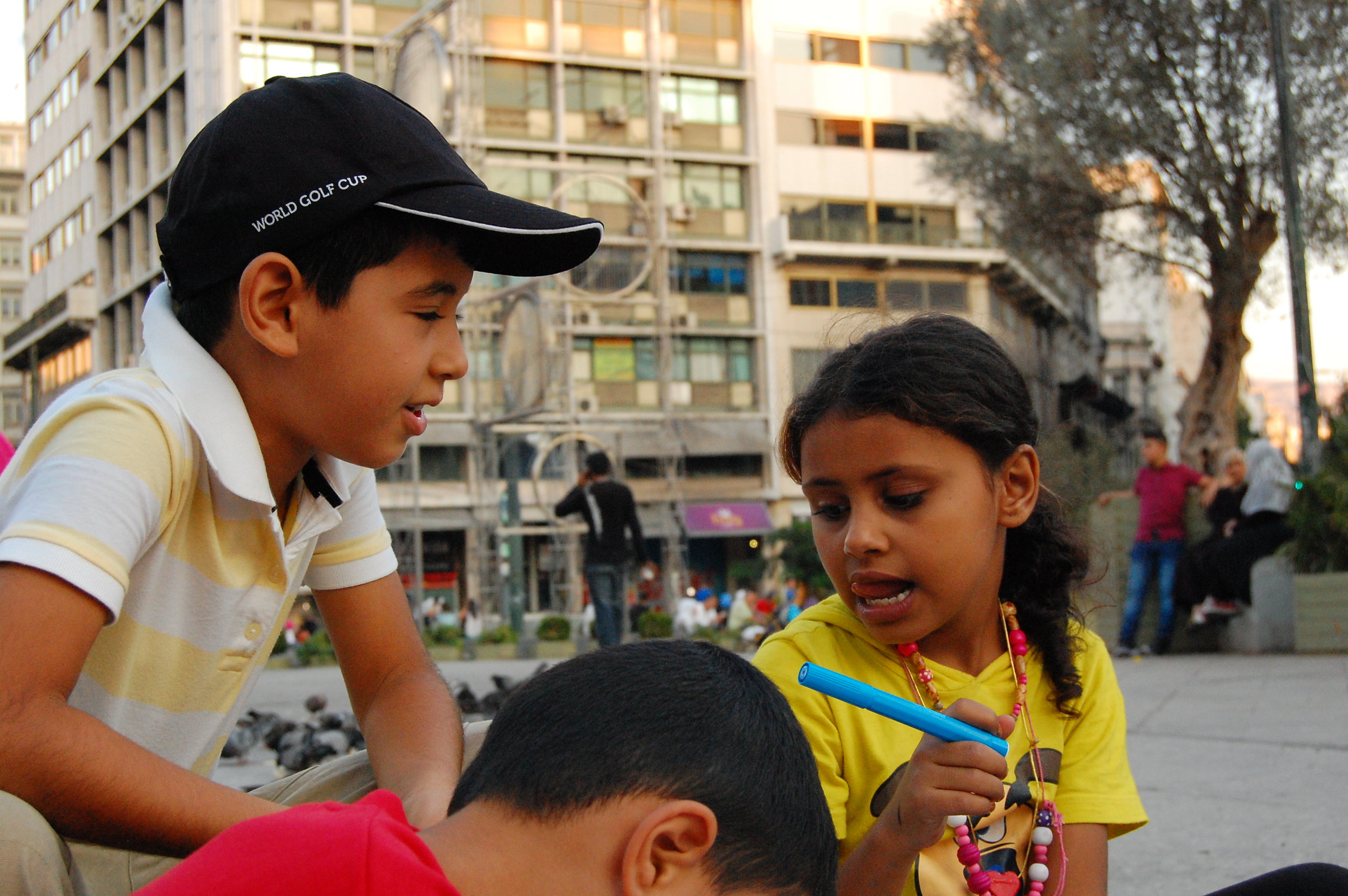 The ACTS OF ENGAGEMENT work cycles aim at setting up a series of encounters between artists, researchers and local collectives from Greece and elsewhere, which aims at collapsing the distance between research and practice. The program focuses on cultivating a discoursive environment, providing a collaborative platform for research, and in-situ project develoment, as responses to specific sites or contexts, set within the frame of the public sphere in Athens. Through 10 day production cycles, the program aims to foster collaborative working, synergy, participatory methodologies and dialogue. The participating research-based projects converge around the topics of social engagement and experimentation on collective working methodologies, while broadening the scope of engagement, collaboration and exchange between local and visiting artists, local independent collectives, organisations and networks that engage with the public sphere in multiple ways, and the broader public.
Establishing a temporary collaborative base at the Bagkeion on Omonoia square, and opening up to models of direct public participation, through interventions, performance, ephemeral installations, cartography and participatory actions, the participants engage with the public sphere in the center of Athens, for the development and the materialisation of artistic projects, while exploring alternative environments for artistic production. Through their activities, the area of Omonoia square and the surrounding areas, are responded to reflexively as a field of conflicts and negations, within which their work is embodied and performed.
ACTS OF ENGAGEMENT | CYCLE 1. in September takes place with the collaboration of err* collective. *err was formed while many of it's members were completing a Master degree at Ecole Cantonale d'Art du Valais (ECAV) in the program Master of Art in the Public Sphere (MAPS). Others have completed independent study programs at Ashkal Alwan, others still have received Master degrees in the Critical Cross-Cultural Cybermedia (CCC) program at the Haute Ecole d'Art et Design (HEAD) in Geneva. Together they are a group of writers, thinkers, artists and curators, all deeply concerned with engaging social issues through creative practices.
Participants:
Athina Kanellopoulou, Nikos Stathopoulos, Seong Kyun Yoo, Anna Papathanasiou, Thodoris Trambas, Thomas Diafas, Emilia Bouriti, Vilelmini Andrioti, Javier Gonzalez Pesce, Madeleine Dymond, Andreas Papamichail, Camille Kaiser, Erika Pirl, Alexandros Kyriakatos, Erasmia Tsipra, James Simbouras, Yiannis Antoniou, Camilla Paolino, David Esteban Romero Torres, David Gregory Rees-Thomas, Helen Zervou, Orestis Karalis, Efthymia Athanasodimitropoulou, Margarita Amorova, Nuno Kassola